Twin pump system LT series intelligent pump controller is designed with a vision to achieve zero complain ratio and installation to be quick & easy. Power supply of controller has been designed to withstand voltage fluctuations. LT Series controller is suitable for universal application like Tank to tank water transfer, De watering or pressure booster hydro pneumatic system. Automation can be set by float switch, pressure switch or pressure transmitter.
Twin pump system LT Series intelligent pump controller has Individual key provided for each pump to select working or standby configuration. And separate key for Auto & Manual selection make it more easy to operate after installation.
Many more unique features given like inbuilt memory, timers, fault history, reset function, Auto pump parameter setting function. Makes this controller stand out of the conventional similar products in the market.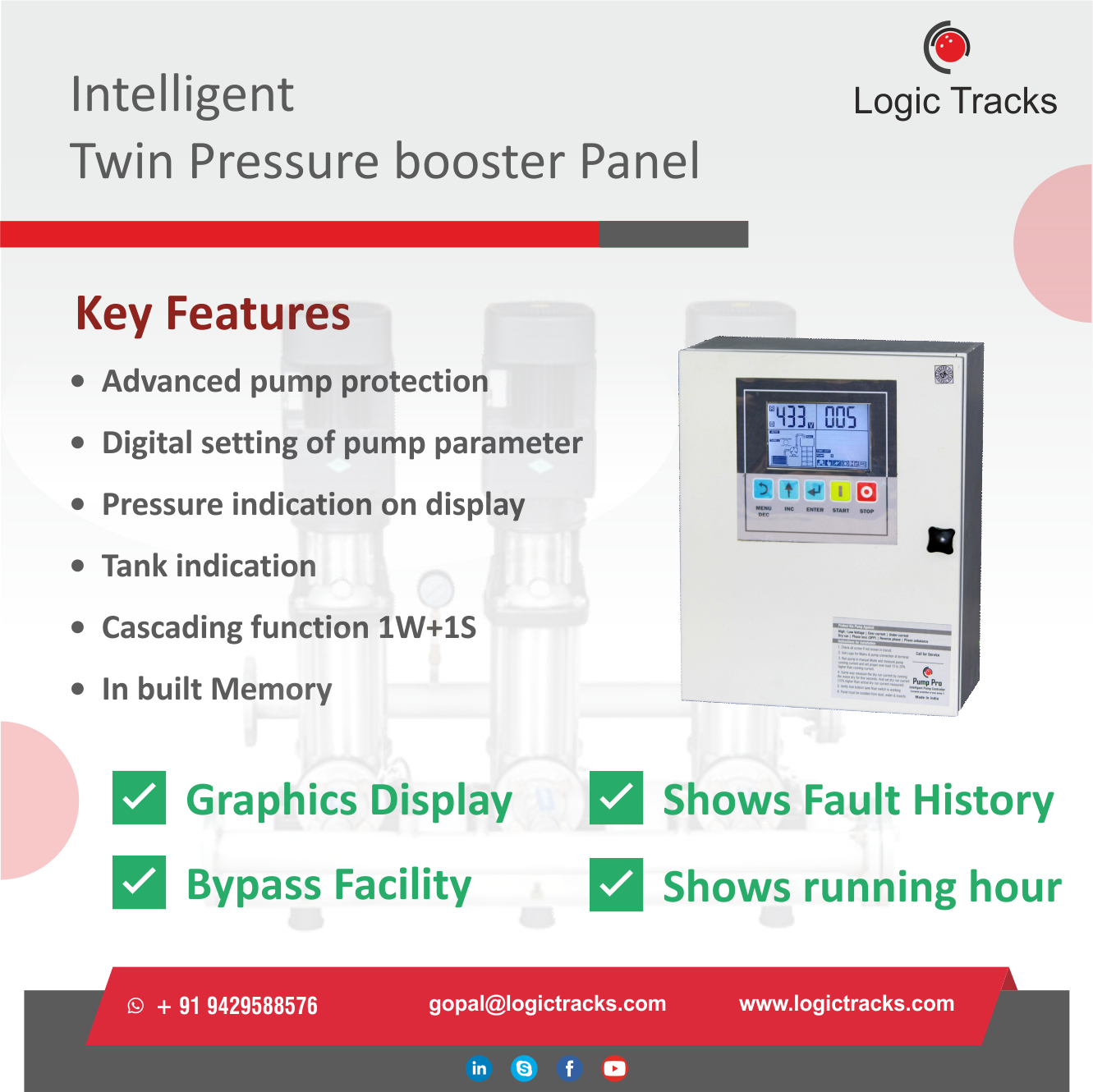 twin pump panel PUMP PRO is an Intelligent Pump Controller , easy to use, Control & Protection Device for Direct Start (DOL) or
Star Delta Three Phase deep well submersible pump, centrifugal pump, pipeline pump etc with output power from
0.75 KW ~ 75 KW (1HP-100HP)
twin pump panel PUMP PRO has many operation modes by adopting different electric installations. An important feature that
makes the difference between PUMP PRO and common On/Off pump control box is the probe / sensor free in the
well. Our special design makes it a very reliable and sensitive protection against pump dry run without installing
probe / sensor in the well. PUMP PRO protects Pump against major faults which affect the smooth operation & also
increases the life of Pump by displaying Alarms which can be useful for preventive maintenance.